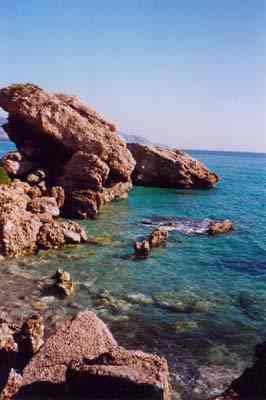 ěú┘ç┘äěžěĘ┘â┘ů┘ü┘Ő┘ů┘ł┘éě╣ěž┘äě┤ěĘ┘âěęěž┘ä┘ůě¬┘łě│ěĚ┘Őěę┘ä┘ç┘ŐěŽěžě¬ěž┘äěúěş┘łěžěÂ
MENBO is a Regional Network within INBO (International Network of Basin Organisations) that promotes an integrated water resources management at the river basin level, as an essential tool for sustainable development. This organisation seeks to improve relationships among organisations in charge of water management in the Mediterranean region.
This website includes information, events and documents from other organisations and agencies related to water management, and promotes the exchange of knowledge among these. Most of the events announced, are thus from other sources, and include links to their websites.
The Regional Network was established in 2003, and is currently adding international members from the Mediterranean region. We hope this network will grow stronger with the support and collaboration from most of the Mediterranean countries that deal with river basin management.
Download here MENBO's flyer in ENGLISH, FRAN├çAIS and ESPA├ĹOL.
 
 
 
Mr. Teodoro Estrela Monreal, Head of the Hydrological Planning Office of the J├║car River Basin Authority (CHJ) in Valenica (Spain), was appointed new Permanent Technical Secretary of MENBO by Ms. Mar├şa ├üngeles Ure├▒a, President of the CHJ.
CHJ hosts the head office of the MENBO Secretariat since the creation of the network in the year 2002. Following the statutes of the network the position of the Secretary of MENBO is represented by the associated organisation where the MENBO secretariat is located: the CHJ (Articles 18 and 15).
The former Permanent Technical Secretary of MENBO, Mr. Javier Ferrer Polo, has left this position and was appointed new Water Commissary of the J├║car River Basin Authority. MENBO members and secretariat thank him for his successful work in the last years and we are looking forward to further collaborate with him in the future.
If you require further information you can find the MENBO statutes in French, Spanish and English under the following links: